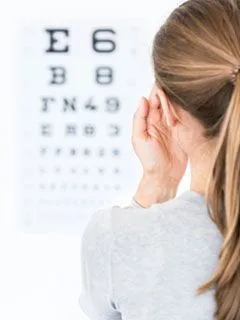 Advanced EyeCare Services
At Advanced EyeCare, we take care to provide our patients high quality services personalized for their unique needs. We are available for all of your eye care needs. Our staff members are professional, courteous and efficient.
Eyewear and Contact Lenses
We provide some of the highest quality frames and lenses available. And because we have such great quality product, we provide a two year unconditional warranty on lenses and a two year one time replacement warranty on frames. You don't have to buy this warranty- its included in the purchase price! When it comes to contact lenses we will prescribe the brand and variety that is BEST FOR YOU. If you have been told in the past you cannot wear contact lenses, please ask us if you are a good candidate. We have successfully fit many patients with contact lenses that were told by other practices they could not wear them!
Eye Pathology Management and Treatment
Our doctors manage a multitude of eye conditions: cataracts, age-related macular degeneration, glaucoma, dry eye, ocular infections and trauma are some of the things we routinely take care of. We also manage the ocular effects some systemic conditions may have on the eye (diabetes, hypertension). We accept most health insurances, so we can submit your claim to get payment for our services. We also offer a 24 hour emergency number so you can contact the doctor on call when you have an eye emergency.
Pre-Operative and Post-Operative Management
We work with the finest surgeons in the area to make sure any procedure you need gives you the best possible outcome. We do complete pre-operative work ups for both cataract and LASIK surgery candidates and provide post-operative cataract and LASIK care in our office so you do not have to go out of town for follow ups.
Outreach Eyecare provided at Nursing Home Facilities
We provide comprehensive eye care in the nursing home setting to area nursing home facilities with our portable equipment. During our examinations we test the need for eyewear, as well as eye disease, like glaucoma, macular degeneration, and cataracts. If our patient requires further specialized care (eg. cataract surgery) we have a large network of physicians and eye care providers to refer to so our patient may be cared for locally.
Did you know?
Diabetic patients should have a dilated exam yearly according to the American Diabetes Association & American Optometric Association (AOA).
Also, the recommended eye exam schedule for your children is as follows (per the AOA):
1st exam: before 1 year old
2nd exam: 3 years old
3rd exam: before kindergarten